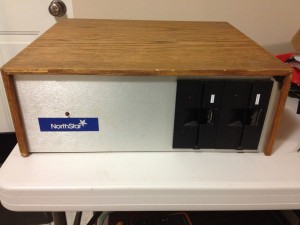 Remember those memory cards that I  acquired from a local source? Well, that same local source thought that I seemed like the best home for his NorthStar Horizon.
Apparently this machine was running well into the beginning of this century as part of the production process for a company that resurfaces laser printer drums. There's several wire wrapped boards with analog to digital converters and other digital and analog I/O, with quite a few connectors on the back panel.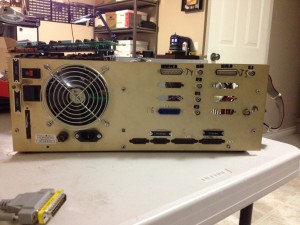 So, it begins again. Just from a cursory view, it's obvious that this machine (serial number 10-16945) has several differences from my first one (serial number 10-01882). Without the pressure of a Retrochallenge deadline, I can take my time lovingly bringing this one back to tip-top condition.