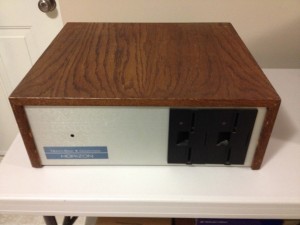 As it usually happens with me, I was watching a n old S-100 machine on Ebay, but missed the end of the auction.  To my surprise, it didn't sell.  I decided to take a chance and email the seller to see if he was interested.  As luck would have it, the seller was interested, and the machine was only 370km away from me in Bellingham, WA (with only a minor wrinkle of an international border in between).
A 10 hour drive later (and an awkward conversation with an unbelieving border guard) I had in my possession a beautiful Northstar Horizon machine.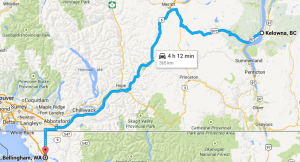 This is my first S-100 machine, but my third or fourth CP/M machine.  It needs a little TLC. The power supply and it's huge electrolytic capacitors have to be brought up slowly.  The boards have to be checked for bad tantalum capacitors.  The small matter of creating a hard-sectored boot floppy awaits (the biggest road block to any new Northstar Horizon collector).
After years of watching on the sidelines, this year I'm going to enter the 2014 Summer Retro Challenge.  My entry is going to be getting this machine up and running, with the intent of doing something 'useful'.  I reserve the right to re-define the word 'useful' as the competition advances!